I sent everything to your telegram, Mr. Ricky Thomas. I hope I can help you by sharing my Neofetch.
Just beautiful @SGS! Barebones ftw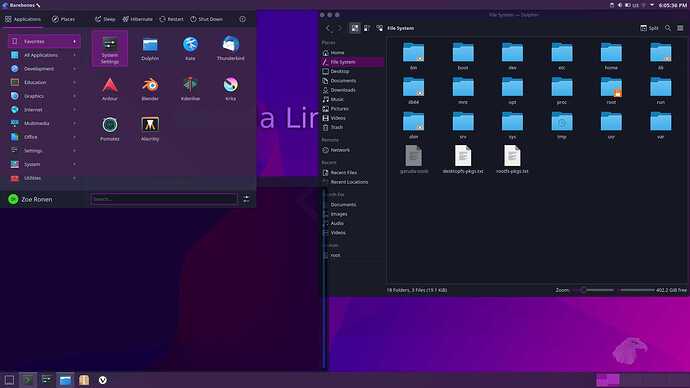 If that's what a "Garuda" looks like, I'll take a dozen.
Really like Bysullo's work, crazed skeletons, and just in time for Halloween. Where do I sign up?

Still rocking the Simply-White-Circles icons with my own additional icons added, on my main desktop. My laptop below is rocking Garuda's sweet dragonized theme with a more colorful Bysullo (PINK Y'all) wallpaper.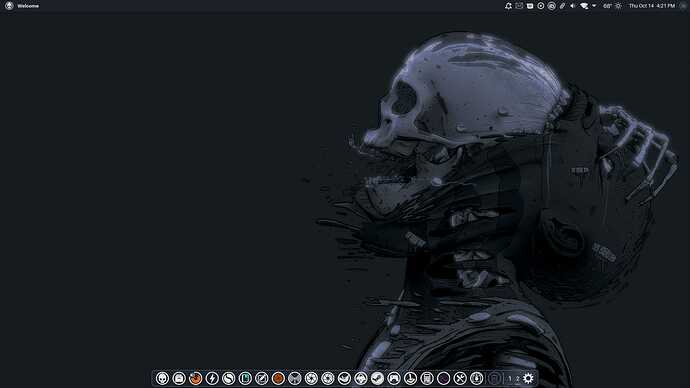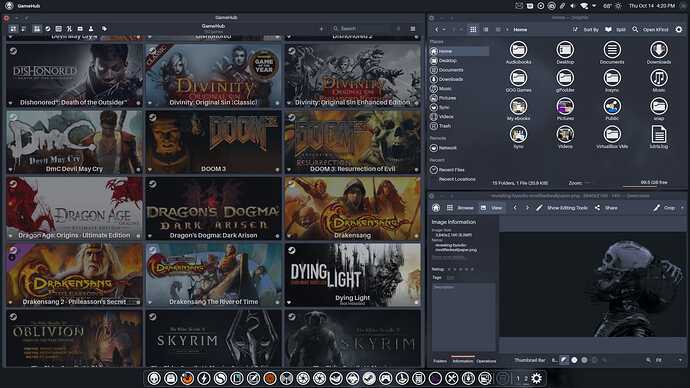 Wallpaper Revealing Modified (modified by me)
Wallpaper: Revealing Original
Application Style: Kvantum (Nordic Darker)
GTK Application Style: Nordic Darker
Plasma Style: Nordic-round
Colors: Nordic-darker
Windows Decorations: Arc Dark
Icons: Simply Circles Icons (Modified by me to add a few more, including skull Icon)
Kwin Script: Bismuth for window tiling...find it in AUR.
Laptop Wallpaper: Skeleton Heart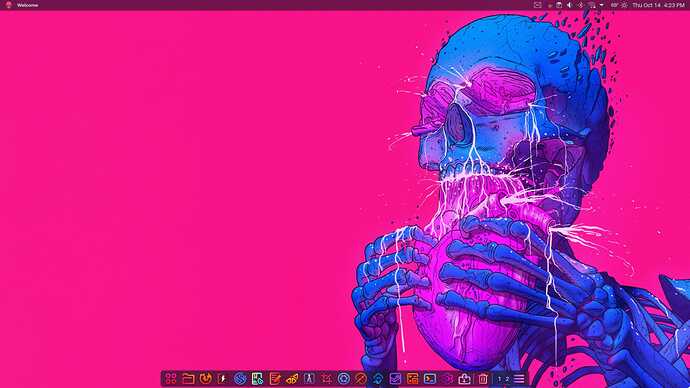 Very nice. What system monitor is that in the lower left?
it's bpytop
sudo pacman -S bpytop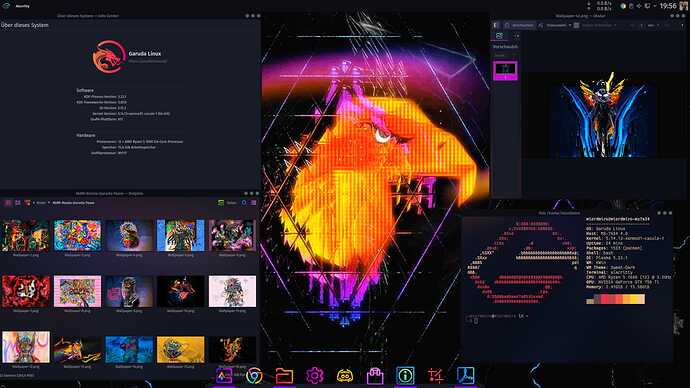 Just changed my desktop environment from cinnamon to kde i enjoy it -- the garuda team does a great job
I keep going back to that beautiful neon madness....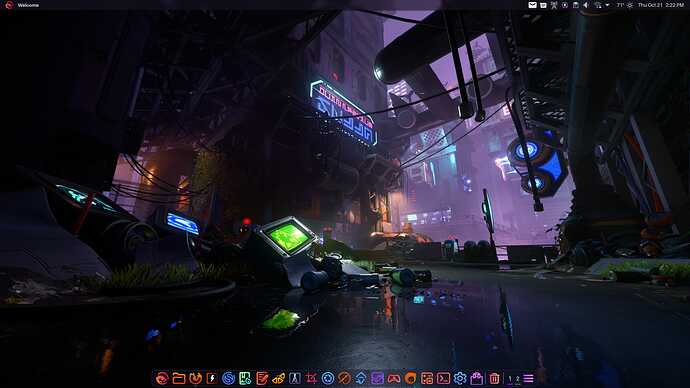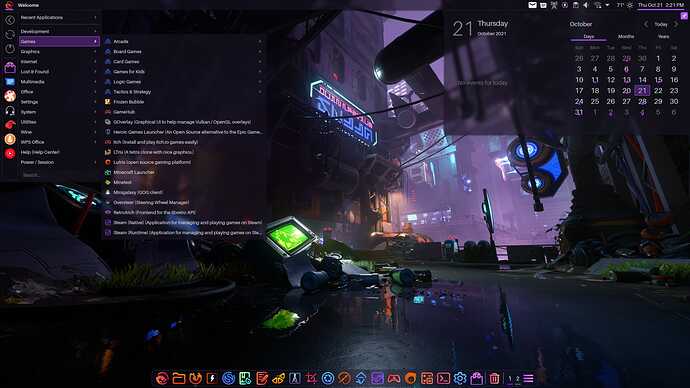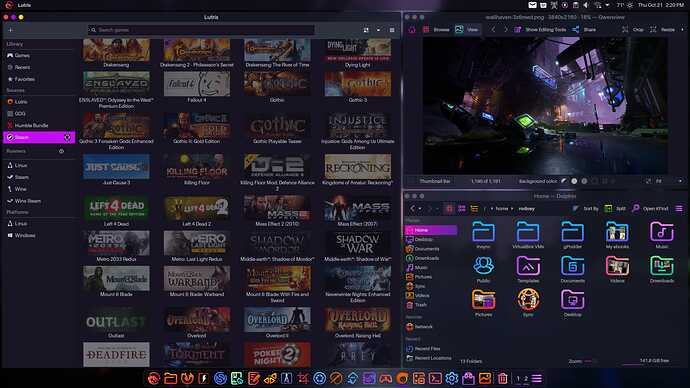 Application Style: Kvantum-dark (Sweet)
GTK Application Style: Breeze
Plasma Style and Colors: Mirage
Window Decorations: Sweet-Dark-transparent
Fonts: Aileron (in AUR) and Hack for Fixed
Icons: BeautyLine (added in some missing icons)
Cursors: Sweet-cursors
Kwin Script: Bismuth for window tiling.
Wallpaper: Ratchet & Clank: Rift Apart Wallpaper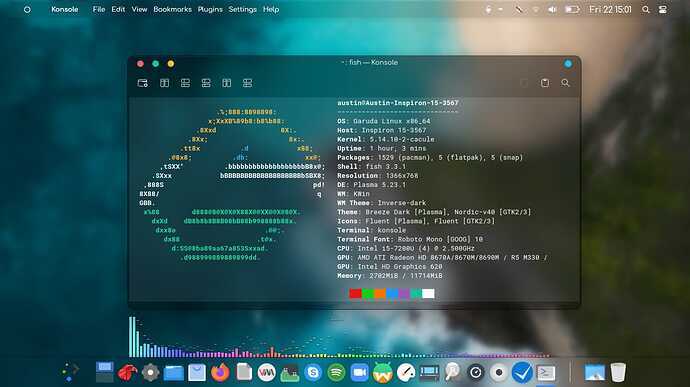 Grab your hacking axe knife and gut-scooper, tis the week for it.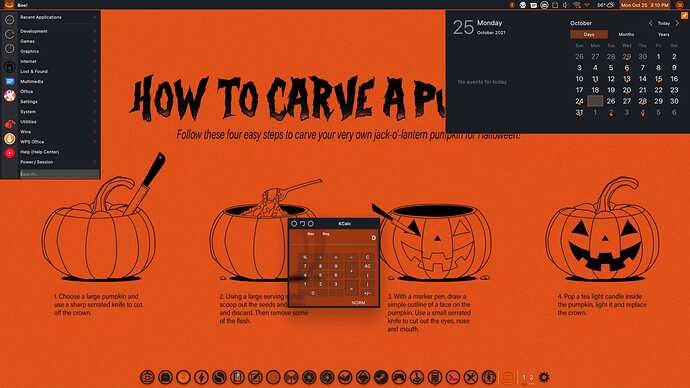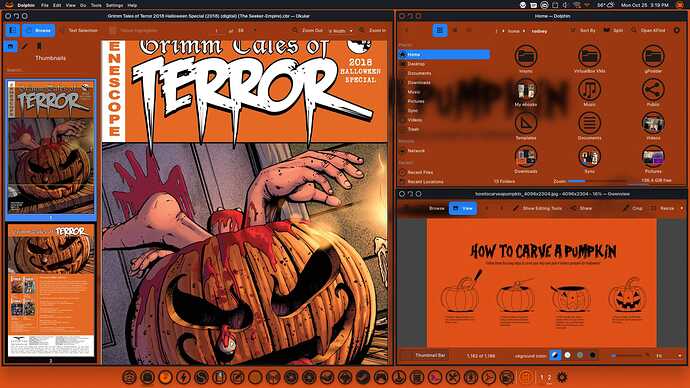 Application Style: Kvantum-dark (Winsur-dark)
GTK Application Style: Neon Knights Orange
Plasma Style, Colors and Window Decorations: Neon Knights Orange
Icons: Simply Black Circles
Cursors: Bibata Tinted
Wallpaper and Pumpkin Menu Icons (modded by me): CarveAPumpkinPack