Just conky-lua-nv
And no, i can't share
or teach conky

I do love conky...once it's configured
Configuring it on the other hand........
Some of us do enjoy configuring conky - within reason! Let me know what stuff you want, and I'll post one for you...
(required info includes inxi -Faz - for screen res, CPU type, drive types etc - depending what you want shown)
I greatly appreciate the offer, I'm actually going to give it a shot myself, it's been a while since I played with it.
I'll DM you if I get stuck though, if you don't mind?
Just go to reddit, r/unixporn . You will find a lot v of conky configs there.
Nope - don't mind. I'm crazy enough to find it fun (sometimes!). Here's a screenshot from earlier on my Garuda - you casn probably tell which are the conkys
If testing out the old soap trick - be sure to use a 'newer' soap! Old -fashioned trick with old-fashioned (lye-based) soap REALLY teaches the lesson!
What do you mean - 'the voice of experience?'
sorry i am little poor to have high resolution or big monitor but BOY
this new wallpaper which i found just make it cool

and i olso made a terminal theme for this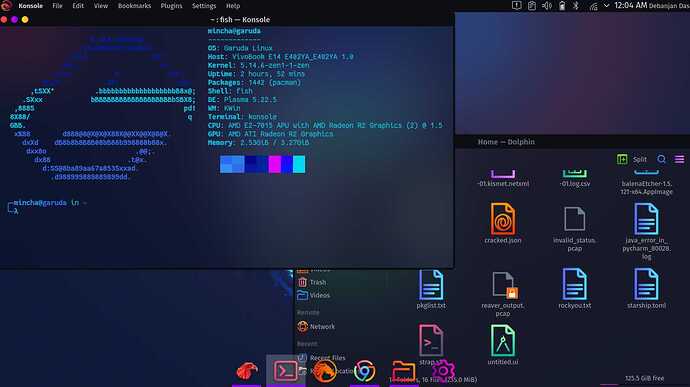 And no he can't share the conky
Isn't that based on the simple one that used to come with Garuda installs? Looks much like it....
More or less....
https://wiki.garudalinux.org/conky.conf


Love it. What icon theme is that?
What is this fetch script? Looks great
It's Neofetch, I customized it, because I was bored seeing the generic.
Get out your drawing pads and pencils....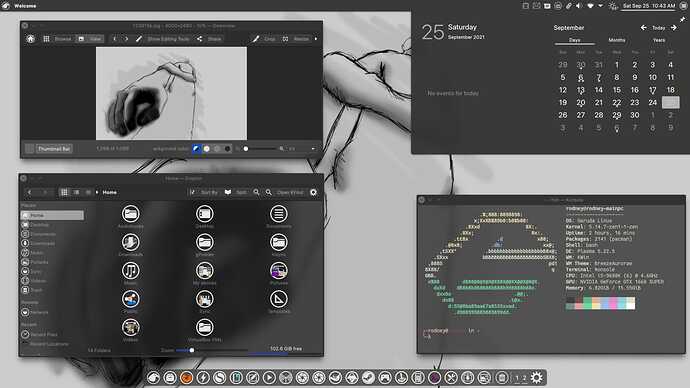 Wallpaper: Regret
Application Style: Kvantum (McMojave) or you can use Breeze
GTK Application Style: Mcata GTK Theme
Plasma Style: Arc Color = found in AUR under (arc-kde)
Colors: KvMojave (comes with Kvantum)
Windows Decoration: BreezeAurorae
Icons: Simply Circles Icons (Modified by me to add a few more, including Garuda's Icon)
Alternative Wallpaper: Shame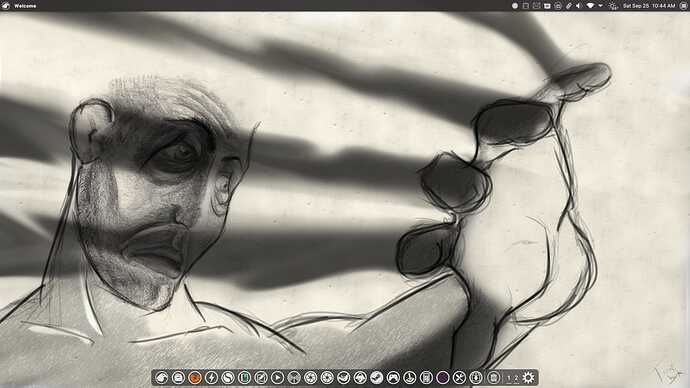 i have searched everywhere for this neofetch config !!!! mind sharing?