Simple clean desktop.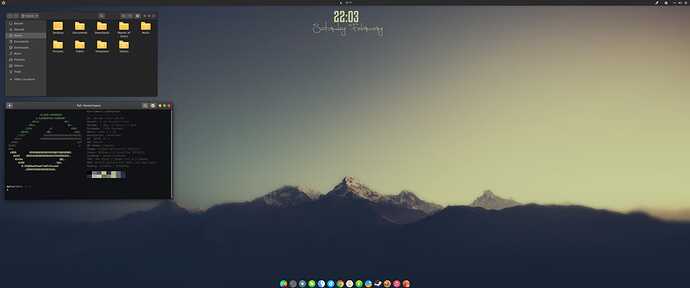 Doing light setup on this one.
Can you share the config files, please, maybe in new topic in #community:showcase ?
Love this setup SGS, way to match up colors. Just a beautiful desktop.
Having a bit of fun with sway I see. Happy me
Some color on this one.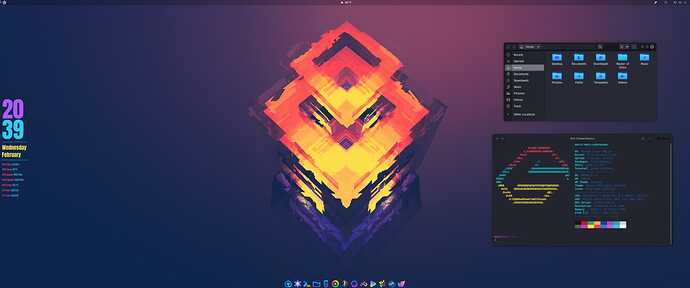 I haven't posted a screenshot for a long time so I thought I should remedy that.
Top bar and dock autohide for a nice clean desktop. This is dr4g0nized, with just a couple minor personal taste tweaks like the pager in the top panel and the app dashboard in the dock.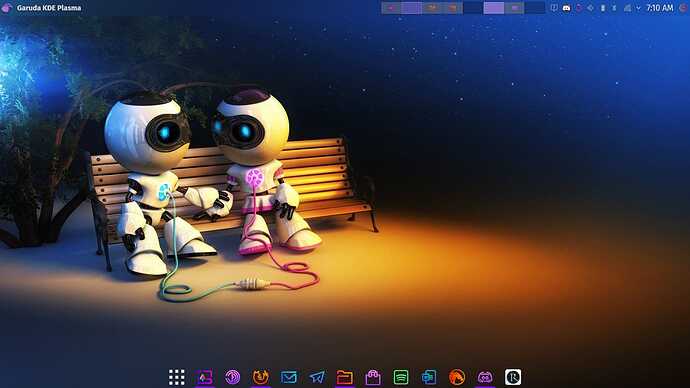 Nice setup you have there

Hello to everyone
my first post
6 wm setup with the same color & keybindings & polybar
all on the same ssd and not in virtualbox
simple setup easy to build on
you can replace the polybar with a fancy if you want
i3wm
bspwm
dkwm
awesome
wormwm
herbstluftwm
i'm almost done with openbox
i only need xmonad and qtile now
Messing with Gimp, made this wall for my desktop.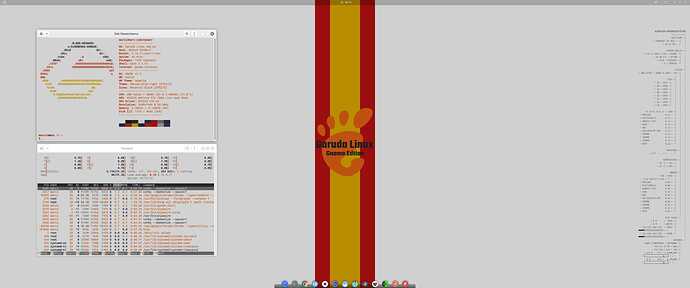 You must be younger - my eyes surrendered immediately! Something like coming out of a dark room into full sunlight!
And here I was thinking since it was a subdued white it would not be too bad on someone eyes, lol. And thank you for thinking I am young.

Instead of posting wallpaper screenshot; here's how I actually use it.
Then I press Meta+Tab to switch to a different desktop, and again to come back to this.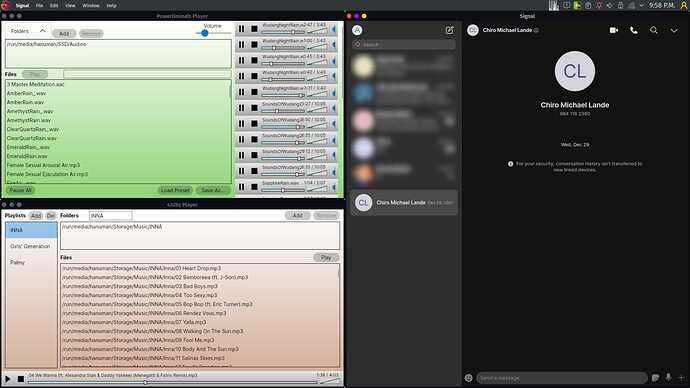 Windows didn't provide me that experience.
I want to try it before 2 times and download it today fail to boot it say greeten failed