Hi!
When I open Pamac and select the Updates tab, it says there's no updates/
But somehow and from somewhere, KDE Discover fetches updates, as well as "pacman -Syu" command: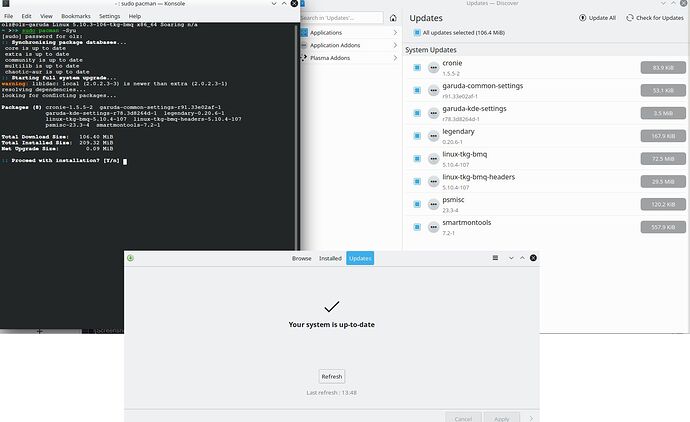 I normally prefer Pamac gui as a way to upgrade packages and system. I just upgraded from Manjaro 2 days ago after yet another problem with updates and like it a lot so far, but would really prefer to be able to use Pamac for updates and package management instead of Discover.
Is there a way to fix Pamac?