what shoul i do if this happened on me
Please post only in one forum/chat.
Restore last snapshot
Read
please
and post
inxi -Fxxxza

as text!
Even if you personally think it is unnecessary.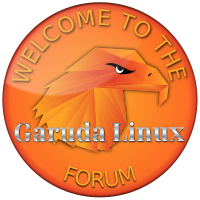 Yes I saw it

on telegram as a picture, but that does not help if nothing to see

Therefore the request from inxi.
Your description of your issue might as well be "I have a problem, how do I fix it?
If you mean latte dock isn't working
after you boot, then you probably want to delay latte dock's start up by at least 3 seconds. Search the forum if you have questions.
sleep 3 is the command you want to start latte with.