I hope you can help me install Garuda on my MacBook, Garuda is the only distro that recognizes bluetooth.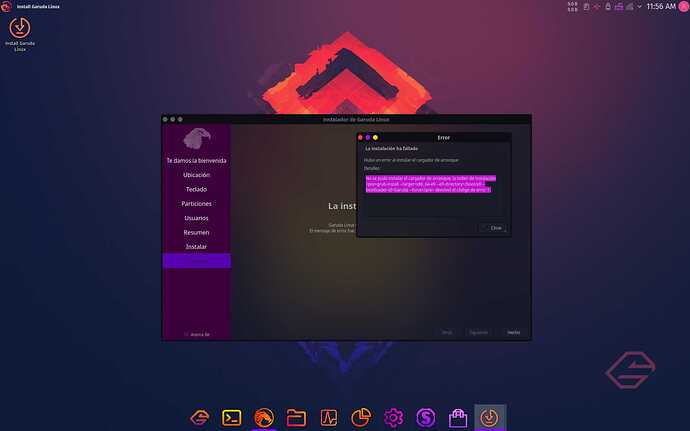 Thanks.
This is the error I get every time I want to install Garuda.
Could not install bootloader; the installation command
grub-install --target=x86_64-efi --efi-directory=/boot/efi --bootloader-id=Garuda --force
returned error code 1.
System info.
Operating System: Garuda Linux
KDE Plasma Version: 5.26.1
KDE Frameworks Version: 5.99.0
Qt Version: 5.15.6
Kernel Version: 6.0.2-zen1-1-zen (64-bit)
Graphics Platform: X11
Processors: 4 × Intel® Core™ i5-7360U CPU @ 2.30GHz
Memory: 7.6 GiB of RAM
Graphics Processor: Mesa Intel® Iris® Plus Graphics 640
Manufacturer: Apple Inc.
Product Name: MacBookPro14,1
System Version: 1.0