Why has openbox edition vanished? Linux audio?
Because no one was willing to maintain it.
And welcome to the community.
If I knew how to maintain it I would. I have server hosting. If you explain the steps on what maintain means I will try to help. I love using Linux for audio.
Unmaintained iso profiles were recently moved here: unmaintained · master · Garuda Linux / Tools / Iso-Profiles · GitLab
First step would be to go over the package list and make some changes in accordance to recent releases. Then make any desired changes to the appropriate package under Themes and Settings. Then test changes by building your own iso or requesting one. If it's deemed ready maybe it can move back to community.
I actually considered picking up Recbox because I think it's a really good idea, but currently I'm still learning my way around the job with mate. I'm also not familiar at all with Openbox. So I would be very happy if someone resurrected it!
I have taught myself 100 percent of what I know with tech. While I do enjoy linux the tech references that I see always assume a lot of base knowledge. I got on the arch flavors of linux a few years ago and have seen some really nice distros come and go. Im an artist first so for me wacom support is huge as is audio and multimedia support for things like graphics cards and blender and synfig. I like linux but I spend more of my time running linux programs like blender and bitwig isntead of practicing the foundation skills of arch. I use arch for the speed and I love the simplicity of installing programs. I consider myself a beginner but I never know what to study?? I have not built an arch system in the puriest way I just dont know if thats time well spent but maybe? I never know what i should study to get better at linux. Im only interested in arch distros at the moment. I might have to switch back to manjaro if I cant figure out how to update the recobox distro......
I keep getting errors when running updates....
I realize it has something to do with the chaotic mirrors?
I also realize its possible to somehow edit my mirror file to simply not pull from the chaotic mirros...
are there any specific programs being pulled from the chaotic aur mirror list that are needed in the recbox version...I realize recbox is not supported any longer....
this fellow has done a great video on linux audio for arch.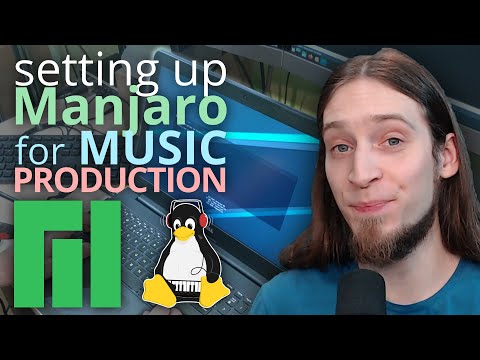 so at the moment im distro hopping from manjaro to garuda to manjaro to garuda...until I can figure out a few other things. I also was able to get zbrush to run in wine on manjaro using wine staging. but for some reason wine was a little different in garuda.
anyway my only question is regarding updating the recobx iso....like I said I would host it and update recbox but I have no clue as to where to start on building my own iso....I havent researced it but Im not sure the time involved....thanks again for garuda its an awesome distro. I just wish somebody would re-awaken recbox version.....okay thats all for now.
I really like garuda a lot so Im going to try to manually install cadence and jackserver and some of the other recboxprograms on the kde gaming edition since it has wine and a few other awesome things. I also use krita a lot so dragonized will be great and I recently figured out how to set my wacom tablet so im off to do a new install yay!!