Ok can someone please tell me how to get the themes from github/pling into a setting package?
Here we go final changes made ready to start somehow putting the configs / themes into a settings package (I just need to figure out how to do that)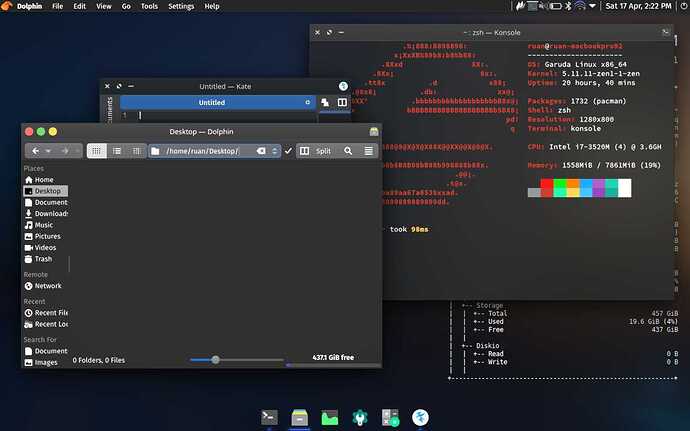 EDIT I need help getting the themes into a package.
@dr460nf1r3 can we please get a new ISO build.

Doesnt build, needs files removed from settings ( disregard this being a pic

)

If you need help with that let me know.
I will remove usr/share/Kvantum/McMojave-light and see if that helps.
Edit: @dr460nf1r3 I fixed the conflicts with a MR so it should work.
Thanks will install soon.
Please report any bugs in the customizations.
Can someone post a screenshot, I wont be able to boot into ISO, very busy.
Was a difficult birth with a crack in the live session, calamares crash and latte dock errors.
But now everything is okay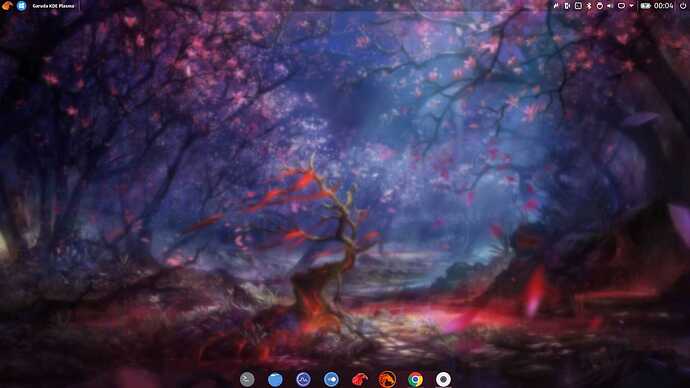 ANNOUNCEMENT
As the genaral tread on community editions (Thank @zoeruda for the name)
Multimedia has been reanmed to KDE F4lc0nized!
I'm sorry to tell this but I don't really like how both KDE versions names are pretty much the same now. Apart from possible confusion between both versions (what is what? how do you explain the names origin? etc.) its quite unoriginal as you pretty much copied the dr460nized versions name.
Don't get me wrong, I appreciate the contributions and imitiation is definitely the sincerest form of flattery but I'm not sure if we need yet another KDE version like named this.

I was just brainstorming ideas, didn't expect that one to be picked right away...
Dr460nized is derived from the maintainer dr460nf1r3.
F4lc0nized would then be from Jonathon

our Falconer?
To know what the ISO contains and for easier recognition, the name should have something to do with multimedia, if it is still a multimedia version
it should be called KDE multimedia.

I use MATE, so that would be weird...

Ok what about kde-creators-edition? Also what does "falconer" mean?
So he trains hawks?
Also maybe kde-creative
Also I use



No, he trains the forum user and the Garuda Team.
Ok, I think that "KDE community edition" would be fine.
It just seems a little long...