Hey folks,
I recently noticed that my wallpaper slideshow stopped working after I updated to Harpy Eagle. So, I right-clicked on my desktop, clicked on "Configure Desktop and Wallpaper" and noticed that the slideshow toggle was not ticked. As soon as I activated slideshow, the thumbnail view disappeared (despite /usr/share/wallpapers) being selected in the left column.
Prior to the Harpy Eagle update, it would display all the recursive wallpapers, and allow me to select/deselect individual wallpapers to the slideshow queue. Any ideas how to get this back?
Notice here without slideshow:

And here's with slideshow: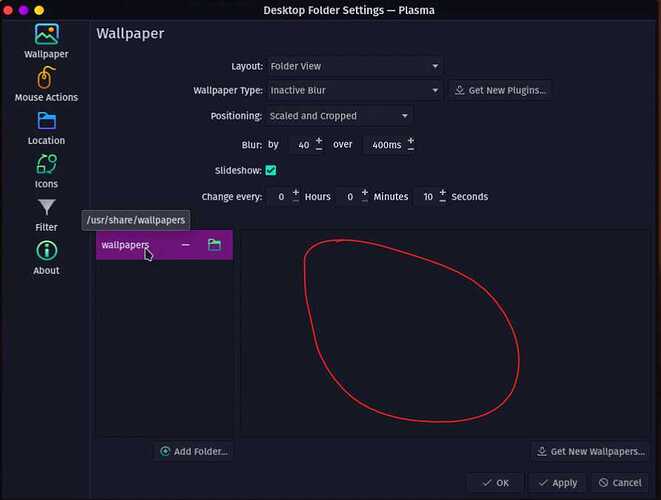 The entire right-side of the window is just blank, and it used to show all the thumbnails of the wallpapers saved in that path.