Hi there, follow the steps as shown in given screenshot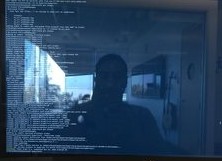 Hi, so when I try to view you're image, the text is unreadable. Can you please repost a clear image or send the commands you ran. Thanks.
Firstly update your system and reboot.
Then, if the issue is still there, see
https://forums.rpcs3.net/thread-202456.html
If the issue is still there, then report your inxi -Faz and exact thing what you were trying to accomplish.
Running as admin fixed this issue. Thanks!
This topic was automatically closed 2 days after the last reply. New replies are no longer allowed.