Hello everyone,
I am sorry, if the question has been posted already but I have to say, I have no clue how to search for it.
I would like to know, how this tool o the screenshot down below is called. it sits in the middle of my screen and I do not know how to configure it, so I can get it to the edge of my screen and I would also like to configure it to a 24 hours clock.
I hope you can help me.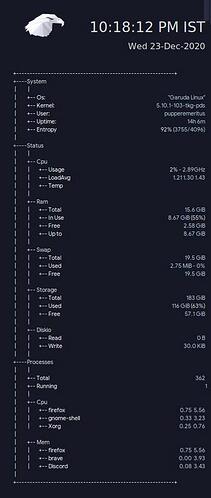 Thanks and kind regards
Atlan