I want to download my games on to sda1, but nothing will let me. I cant cd to it as its "not a directory" and when i cat it, it spews out random characters.



I do ls on /dev, i look for sda and there it is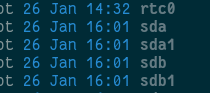 But no matter how i try to get into it, or make a steam downloads folder, it just says i cant.
I also dont understand what this is on the left: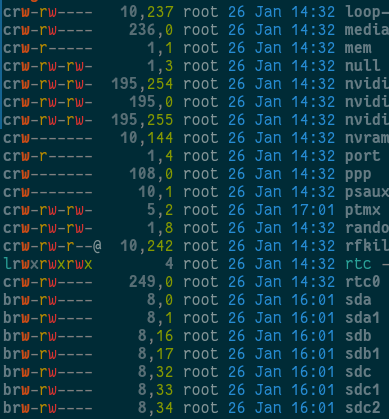 no matter the command, and no matter where , its like this.

i have never had crw -r what ever. can someone explain?
Lastly, whilst im not very comfy with kde just yet, i feel like my build is super glitchy? like, trying to make Latte work is a nightmare. And i dont know how to make it feel like home as in find all the programs i want to find. And opening the application manager is really really slow. What im i doing wrong xd