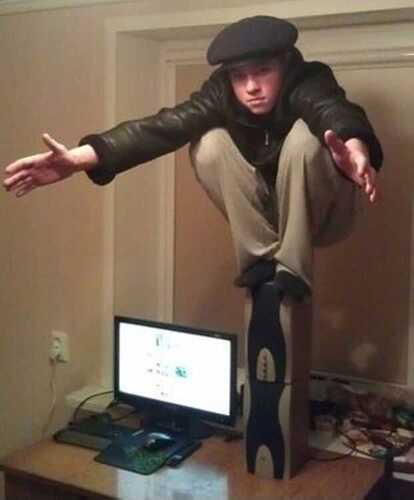 Hi. My name is Artem, I'm 21 and I writing this text mainly because I want to practice my English a bit. And of course to say hello to Garuda Linux community members
This is the first Linux distro where I registered on the forum and even wrote a few words already. I have to use casually a bunch of distros already and no one satisfied me as Garuda Linux did. Really love this distro - modern, everything works out of box and core - is the goddamn Arch (I mean I really love it). I believe this is how every modern Linux distro should look like, where gigachads of the Linux world help us, windows virgins, to use open-source software and OS.
As you can see, I have a Polish flag assigned to my profile, but actually, I just live here. I was born in Ukraine. I hope I will have a chance to travel to other countries someday in the future as well, but the main problem for me right now - it's language. I'm fluent in three languages (and 50/50 in English), but don't really plan to study one more

I'm into programming and currently work as a Unity game developer. I really like the company I'm working in, we do VR/AR stuff mainly, so it's a great opportunity for me to play (and work of course

) with the VR technologies and smart people.
The sad part here is that we don't use Linux at all. Even on the server's side

This is not only about my company, I believe 90% of game development sticks with Windows. I really hope the open-source part of the game development area will continue to grow every day, so we not only will have native games for Linux-based systems but also decent open-source tools for game development.
I wouldn't probably develop much for Garuda community, because I mainly write in C#, and Linux systems stuff probably was done mainly in C/C++, with which I don't familiar too much. I want to learn Vlang and do a few projects in it, but this is only a plan for now.
So, that's all from my side, have a nice day.