The Audacity of Muse Group & Garuda Linux Interview | Destination Linux 234 - YouTube Garuda Linux talk in this weeks DLN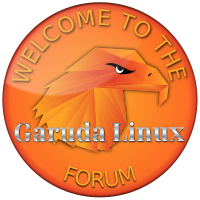 Awesome! Been waiting for them to talk about Garuda, and this is a great interview
Really a great interview!
And what's nice is that from now on I'll be able to imagine a face in front of a nickname and an avatar!


Of course, @dr460nf1r3 waited for someone to find that interview...

Actually I was quite concerned as I was really nervous about the interview (first time showing my face to the internet & not having actively spoken english for ages) so I'm really glad you guys like it. Thanks!