The Audacity of Muse Group & Garuda Linux Interview | Destination Linux 234 - YouTube Garuda Linux talk in this weeks DLN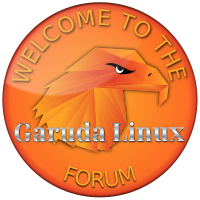 Awesome! Been waiting for them to talk about Garuda, and this is a great interview
Really a great interview!
And what's nice is that from now on I'll be able to imagine a face in front of a nickname and an avatar!


Of course, @dr460nf1r3 waited for someone to find that interview...

Actually I was quite concerned as I was really nervous about the interview (first time showing my face to the internet & not having actively spoken english for ages) so I'm really glad you guys like it. Thanks!


This topic was automatically closed 14 days after the last reply. New replies are no longer allowed.