I can't do what i did earlier. The commands bring: (sorry for posting a pic again, but i'm obviously at square one again). I obviously need propriertary drivers of Nvidia?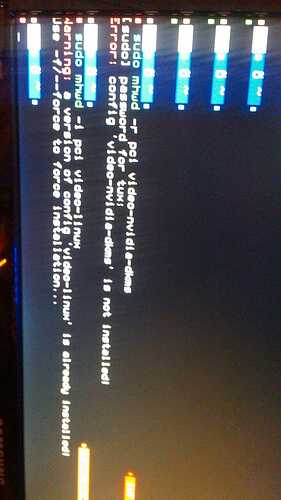 Hello.
Post your terminal/konsole in- and output as text (no pictures) from:
inxi -Faz

Without it, you will not receive any help from the Garuda team or your topic is likely to be closed without notice.
Before you open a new help request, read relevant sections of the Arch and Garuda wiki.
Thoroughly search your issue and any error messages in the forum and on the web.
Report everything you have already attempted to solve your problem.