The KDE theme seemed to be added already, the kwin decoration one is there as well now.
@dr460nf1r3 it seems sierrabreeze was installed even though sierrabreezeenhanced should be installed can you package it and add it to repo?
There doesnt seem to be an AUR package available from what Ive seen, unless you are going to write a PKGBUILD for that one it might be easier to just package it in the kde-settings package, updating it when needed.
so just copy it to usr/share/themes ?
You copy it to the /usr/share equivalent of its location in ~/.local/share when installed via KDE settings.
Turns out there is a package for for SierraBreezeEnhanced and even better, its in the repo already

Its a good idea to look at the GitHubs of used stuff for such information


Also I changed the iso profile to use the right package.
Hi there,
congratz for your work!
The package's database is rly competitive with others distros (manjaro, etc).
The only programs i cant find are smth like ferdi, franz, rambox (hope with dark mode)...
Any chance to see something like those maintened in chaotic repo?
I normally avoid aur packages.
Regards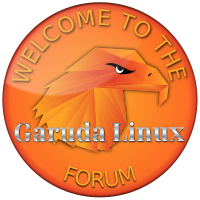 Chaotic AUR is the same packages just pre-built. No securiy benefits neccessarily.
Any chance to add xanmod-cacule on chaotic-aur? I'm trying to install from AUR.
Regards
A suggestion to add LTSpice to chaotic. Building everything from source gets tiresome.. especially on slow internet
@jonathon It is giving me
error: target not found: linux-lqx
Try
paru -Syu linux-lqx linux-lqx-headers
It needs to be in repo for iso.
@RUanauR edit your user-repos.conf to include
[liquorix]
Server = https://liquorix.net/archlinux/$repo/$arch


As per the link @jonathon gave
Why are you using linux-lqx? Why not just the -zen kernel
It is for multimedia use.