Dr4gonized icons on Garuda XFCE. Anyone?
This distro has become my main. A truly enjoyable experience.
and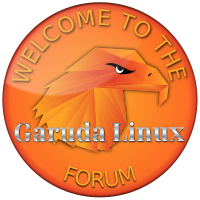 Try next time the search function upper right
Install the package beautyline and set the icon theme

Maybe @Yorper blocked them

Ha! I haven't blocked them. They're not part of the theme for XFCE so they're not included at install time.