Hello All, I am not able to get proper download speeds from Chaotir AUR. It ranges between 100-300 kbps. I have 100 Mbps connection and normally get very good speeds on AUR. I have checked another post on the forums and in it was telling to # out some of the mirrors chaotic mirrors file. I tried different mirrors, however, speed is same.
Another issue I am facing is that I am not able to see any icons that are present in the libre office all are blacked out due to some theming problem.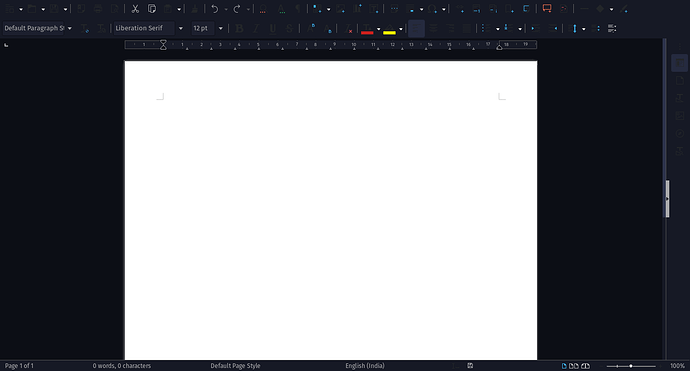 I am attaching a screen shot for the same.
Any suggestions on both issues would be helpful.
Thanks