since Garuda uses linux-zen kernel... how to run virtualbox with proper kernel modules ??
Our editions are optimized for performance on real hardware so installing on Virtual Machine is not recommended.
or try this
i create videos on linux and for that i need to use virtualbox as i can't format my pc everytime for making a video... you know it better... hopefully this works... thanx
Use virtualbox-host-dkms
Also read the Arch wiki page for lots more information:
A cheat screen. LOL I have it running on Garuda.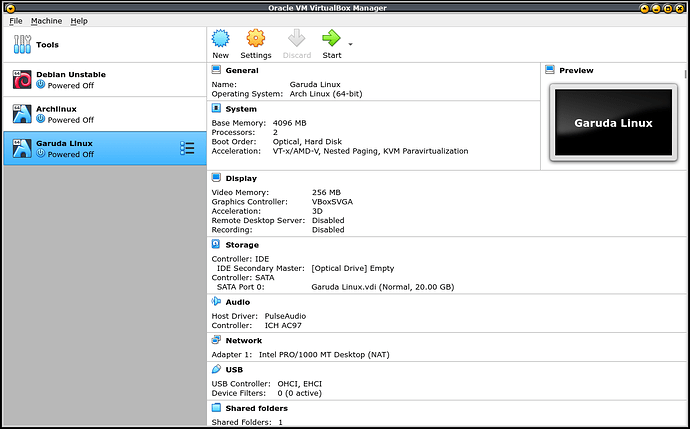 Use as
@jonathon
posted above.
everytime i run the vm it crashes and shows a messege something related... kernel module...
Do you have 'virtual-host-dkms' installed?
Have you checked out the 'Arch Wiki' as posted by @jonathon?
i installed the a weird thing happend.... timeshift auto snap failed.... couldn't fix that up... so switched to arch linux