and if yes how to do that?
Yes, absolutely
Check the below video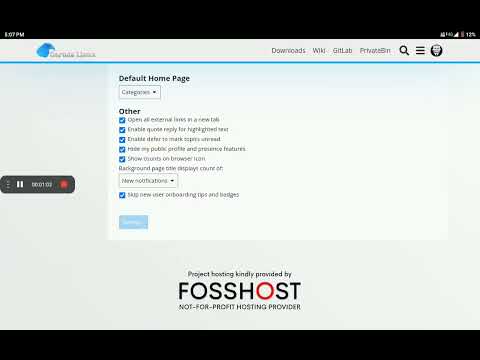 Watch out enable automatic dark mode it must be off then on it if u want after switching the theme
top right under menu....it really is worth having a look around, you're using linux now, helps to look around for other things too.
And consider that some themes might be affected (if you don't see the expected changes) by the currently used browser theme and by the Dark Reader extension.
It's very easy, and no need for a video to explain: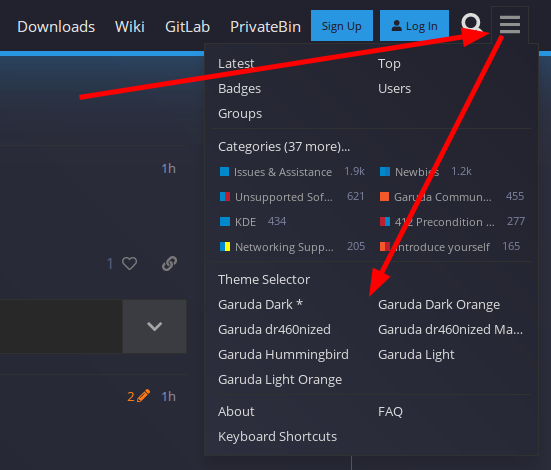 I'm amazed you haven't seen this menu...

I did not know this was a thing. But I am glad I now do.
thank you very much!
I did not answer because I was installing (download, prepare usb etc.) the new Garuda iso. I am now in the new Garuda with Cinamon, my prefered environment because of Nemo. I like Nemo and am already user of Nemo where I can (also in Deepin else it is not offered by Deepin...).
Garuda is a fantastic Linux (as I did register to the forum I did not have the luck to have success. This is the reason why I did not continue to contribute

I am sorry)!
I now have im form the Garuda Light theme and it is optimal for me!
Follow-up question: how to change all the installation into a light theme (like garuda forum light for example - I must say it is the first time I am in an ARCH-derivate linux using it! It is easy with Garuda as the post installation is perfect organized! This help really goot new commers as I am!).
Thank you again!
This topic was automatically closed 2 days after the last reply. New replies are no longer allowed.