I'm using Gnome + Wayland + Nvidia first of all. My desktop environment mostly it works but when I resume from sleep my screen is mostly black and I only can think of going to a tty terminal to restart.
Should I report this issue to mutter? I wasn't sure why this was happening or where I should go for help.
I looked on the mutter issues but didn't see anything similar.
Screenshot attached of desktop after resuming. After pressing the Windows key to try and see all the windows.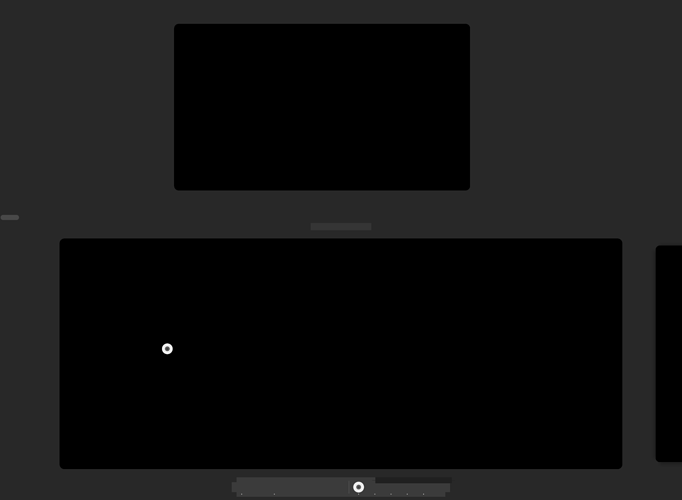 System:
  Kernel: 5.16.11-zen1-2-zen x86_64 bits: 64 compiler: gcc v: 11.2.0
    parameters: BOOT_IMAGE=/@/boot/vmlinuz-linux-zen
    root=UUID=746085a3-1efd-44d0-9e3f-bea3af666d4d rw [email protected]
    quiet splash rd.udev.log_priority=3 vt.global_cursor_default=0
    systemd.unified_cgroup_hierarchy=1 loglevel=3 nvidia-drm.modeset=1
  Desktop: GNOME 41.4 tk: GTK 3.24.31 wm: gnome-shell dm: GDM 41.3
    Distro: Garuda Linux base: Arch Linux
Machine:
  Type: Desktop System: Gigabyte product: X470 AORUS ULTRA GAMING v: N/A
    serial: <superuser required>
  Mobo: Gigabyte model: X470 AORUS ULTRA GAMING-CF v: x.x
    serial: <superuser required> UEFI: American Megatrends v: F3
    date: 08/08/2018
CPU:
  Info: model: AMD Ryzen 5 2600X bits: 64 type: MT MCP arch: Zen+
    family: 0x17 (23) model-id: 8 stepping: 2 microcode: 0x800820D
  Topology: cpus: 1x cores: 6 tpc: 2 threads: 12 smt: enabled cache:
    L1: 576 KiB desc: d-6x32 KiB; i-6x64 KiB L2: 3 MiB desc: 6x512 KiB
    L3: 16 MiB desc: 2x8 MiB
  Speed (MHz): avg: 2239 high: 3922 min/max: 2200/3600 boost: enabled
    scaling: driver: acpi-cpufreq governor: schedutil cores: 1: 3922 2: 2181
    3: 1728 4: 1829 5: 1869 6: 1888 7: 2161 8: 2087 9: 2633 10: 2903 11: 1836
    12: 1835 bogomips: 86397
  Flags: avx avx2 ht lm nx pae sse sse2 sse3 sse4_1 sse4_2 sse4a ssse3 svm
  Vulnerabilities:
  Type: itlb_multihit status: Not affected
  Type: l1tf status: Not affected
  Type: mds status: Not affected
  Type: meltdown status: Not affected
  Type: spec_store_bypass
    mitigation: Speculative Store Bypass disabled via prctl
  Type: spectre_v1
    mitigation: usercopy/swapgs barriers and __user pointer sanitization
  Type: spectre_v2 mitigation: Full AMD retpoline, IBPB: conditional,
    STIBP: disabled, RSB filling
  Type: srbds status: Not affected
  Type: tsx_async_abort status: Not affected
Graphics:
  Device-1: NVIDIA TU106 [GeForce RTX 2070] vendor: Micro-Star MSI
    driver: nvidia v: 510.54 alternate: nouveau,nvidia_drm pcie: gen: 3
    speed: 8 GT/s lanes: 16 ports: active: none off: DP-2,HDMI-A-1
    empty: DP-1,DP-3,Unknown-1 bus-ID: 09:00.0 chip-ID: 10de:1f02
    class-ID: 0300
  Device-2: Logitech HD Pro Webcam C920 type: USB
    driver: snd-usb-audio,uvcvideo bus-ID: 1-10:7 chip-ID: 046d:082d
    class-ID: 0102 serial: <filter>
  Display: wayland server: X.org v: 1.21.1.3 with: Xwayland v: 22.1.0
    compositor: gnome-shell driver: X: loaded: nvidia unloaded: modesetting
    alternate: fbdev,nouveau,nv,vesa gpu: nvidia display-ID: 0
  OpenGL: renderer: NVIDIA GeForce RTX 2070/PCIe/SSE2
    v: 4.6.0 NVIDIA 510.54 direct render: Yes
Audio:
  Device-1: NVIDIA TU106 High Definition Audio vendor: Micro-Star MSI
    driver: snd_hda_intel v: kernel pcie: gen: 3 speed: 8 GT/s lanes: 16
    bus-ID: 09:00.1 chip-ID: 10de:10f9 class-ID: 0403
  Device-2: AMD Family 17h HD Audio vendor: Gigabyte driver: snd_hda_intel
    v: kernel pcie: gen: 3 speed: 8 GT/s lanes: 16 bus-ID: 0b:00.3
    chip-ID: 1022:1457 class-ID: 0403
  Device-3: Logitech HD Pro Webcam C920 type: USB
    driver: snd-usb-audio,uvcvideo bus-ID: 1-10:7 chip-ID: 046d:082d
    class-ID: 0102 serial: <filter>
  Sound Server-1: ALSA v: k5.16.11-zen1-2-zen running: yes
  Sound Server-2: PulseAudio v: 15.0 running: no
  Sound Server-3: PipeWire v: 0.3.47 running: yes
Network:
  Device-1: Intel I211 Gigabit Network vendor: Gigabyte driver: igb v: kernel
    pcie: gen: 1 speed: 2.5 GT/s lanes: 1 port: f000 bus-ID: 06:00.0
    chip-ID: 8086:1539 class-ID: 0200
  IF: enp6s0 state: up speed: 1000 Mbps duplex: full mac: <filter>
Drives:
  Local Storage: total: 2.75 TiB used: 85.07 GiB (3.0%)
  SMART Message: Required tool smartctl not installed. Check --recommends
  ID-1: /dev/nvme0n1 maj-min: 259:0 vendor: Samsung model: SSD 970 PRO 1TB
    size: 953.87 GiB block-size: physical: 512 B logical: 512 B
    speed: 31.6 Gb/s lanes: 4 type: SSD serial: <filter> rev: 1B2QEXP7
    temp: 41.9 C scheme: GPT
  ID-2: /dev/sda maj-min: 8:0 vendor: SanDisk model: SDSSDH3 2T00
    size: 1.82 TiB block-size: physical: 512 B logical: 512 B speed: 6.0 Gb/s
    type: SSD serial: <filter> rev: 00RL scheme: GPT
Partition:
  ID-1: / raw-size: 1.82 TiB size: 1.82 TiB (100.00%) used: 85.07 GiB (4.6%)
    fs: btrfs dev: /dev/sda2 maj-min: 8:2
  ID-2: /boot/efi raw-size: 300 MiB size: 299.4 MiB (99.80%)
    used: 580 KiB (0.2%) fs: vfat dev: /dev/sda1 maj-min: 8:1
  ID-3: /home raw-size: 1.82 TiB size: 1.82 TiB (100.00%)
    used: 85.07 GiB (4.6%) fs: btrfs dev: /dev/sda2 maj-min: 8:2
  ID-4: /var/log raw-size: 1.82 TiB size: 1.82 TiB (100.00%)
    used: 85.07 GiB (4.6%) fs: btrfs dev: /dev/sda2 maj-min: 8:2
  ID-5: /var/tmp raw-size: 1.82 TiB size: 1.82 TiB (100.00%)
    used: 85.07 GiB (4.6%) fs: btrfs dev: /dev/sda2 maj-min: 8:2
Swap:
  Kernel: swappiness: 133 (default 60) cache-pressure: 100 (default)
  ID-1: swap-1 type: zram size: 62.81 GiB used: 0 KiB (0.0%) priority: 100
    dev: /dev/zram0
Sensors:
  Message: No sensor data found. Is lm-sensors configured?
Info:
  Processes: 377 Uptime: 15m wakeups: 1 Memory: 62.81 GiB
  used: 5.39 GiB (8.6%) Init: systemd v: 250 tool: systemctl Compilers:
  gcc: 11.2.0 Packages: pacman: 1580 lib: 399 flatpak: 0 Shell: fish v: 3.3.1
  running-in: tmux: inxi: 3.3.13
e[1;34mGaruda (2.5.5-1):e[0m
e[1;34m  System install date:e[0m     2021-12-26
e[1;34m  Last full system update:e[0m 2022-03-02
e[1;34m  Is partially upgraded:  e[0m No
e[1;34m  Relevant software:      e[0m NetworkManager
e[1;34m  Windows dual boot:      e[0m Probably (Run as root to verify)
e[1;34m  Snapshots:              e[0m Snapper
e[1;34m  Failed units:           e[0m bluetooth-autoconnect.service